This will be a simple direct and guide to install and play any mod for DayZ.

If you follow this guide, and you have errors, please screenshot them and post them below i will assist you.

No matter what you think, do it....

First Download DayZ Launcher
Once installed, run the program.
Search for Omega Force Gaming (1) and click Search (2).

Pick the mod (Map) you want to play.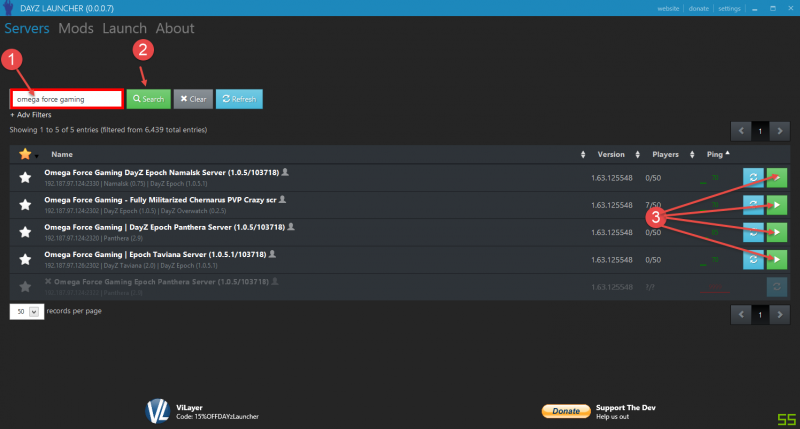 If you need anything to play, it will tell you. Please install everything as instructed (If applicable).





Once you download the entire file you should see a green check indicating that you have finished downloading.




Now choose your favorites and join the server.




Yer done. Fully tested and working.